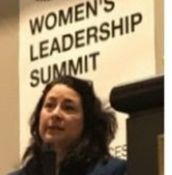 A. ANNUAL IN-PERSON SUMMIT AND CELEBRATION.
Date:
Oct 6, 2022 from 9 am - 2:30 pm (also recorded).
Location:
Arizona Biltmore, 2400 E Missouri Ave, Phoenix, AZ 85016
Past Example Agenda:
Welcome and Introduction.
by Moderator, Phoenix Women Leaders.
Keynote: Owning Your Career.
by Rekha Devarapalli, Senior Manager at Western Alliance Bnk.
Panel: Building you Value in Normal or Crisis Times.
by Vanessa Montero, Director at Merrill Lynch, Lori Joshweseoma, Director at The Hopi Tribe, Carolyn Jo McCormies, Nursing Director and Division Chair, Eastern Arizona College.
Keynote: Developing Strength in Times of Adversity: Lessons Learned from a Worldwide Pandemic.
by Valerie Pieraccini, Director at United Cerebral Palsy Association of Central Arizona.
Panel: Why Aren't There More Female Leaders?
by Joanne Gabias, Deputy Operations Officer, SAAVI Services for the Blind, Angel Brandwein, COO at Institute for Mental Health Research, Karin Aldama, Partner, Perkins Coie, Suzanne Edais, CFO Edais Engineering.
Conclusion and Upcoming Monthly Speakers Schedule (Included).
by Moderator, Phoenix Women Leaders.
B. GREAT SPEAKERS EVERY MONTH. (Included In Membership)
Mark these future dates for an hour each (also recorded, watch Live or Anytime):
2022:
Jan.10, Feb.14, Mar.14, Apr.11, May.9, Jun.13, Jul.11, Aug.8, Sep.12, Oct.10, Nov.14, Dec.12.
2023:
Jan 9, Feb 13, Mar 13, Apr 10, May 8, June 12, July 10, Aug 7, Sep 11, Oct 9, Nov 13, Dec 11.